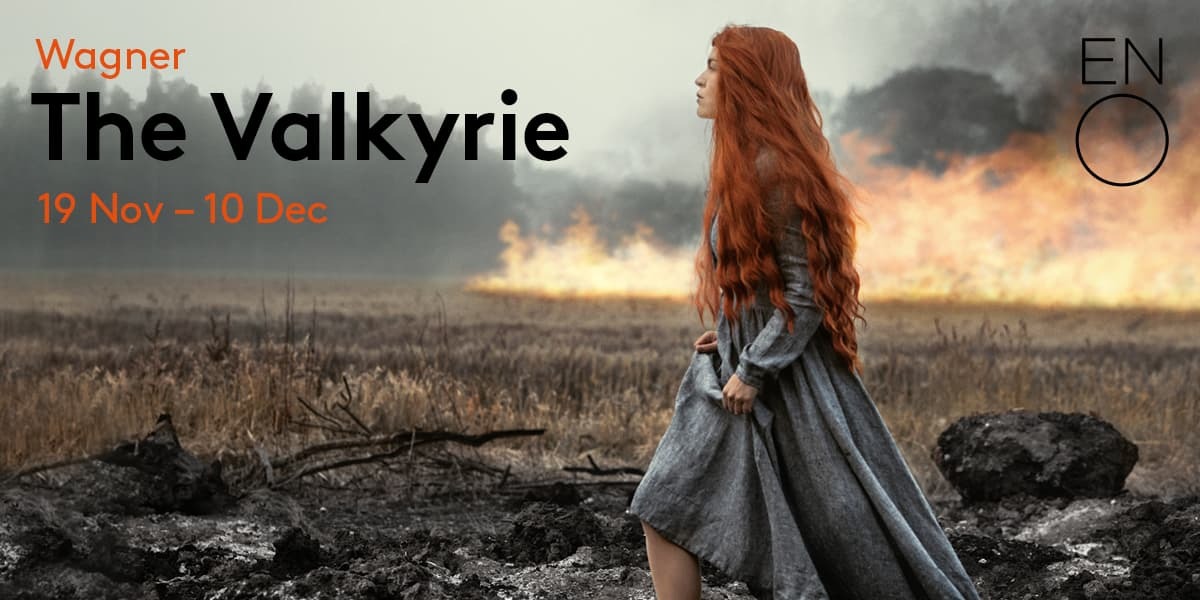 Wagner's epic opera The Valkyrie by the ENO
Keep me updated
We'll tell you as soon as tickets go on sale:
Family feuds can destroy worlds.
The seeds of a final apocalypse are sown in Wagner's epic opera as the earth is plunged into conflict by scheming Gods in their search for power. Set against the rich landscape of Norse mythology, a man pursued and a woman in love create a devastating dispute between father and daughter.
Age restriction
Suggested age guidance 11+.
Performance dates
19 November - 10 December 2021
Content
This production contains non-graphic violence, sexual references and some use of moderate bad language.
Special notes
Sung in English. Our surtitles system displays sung words above the stage.