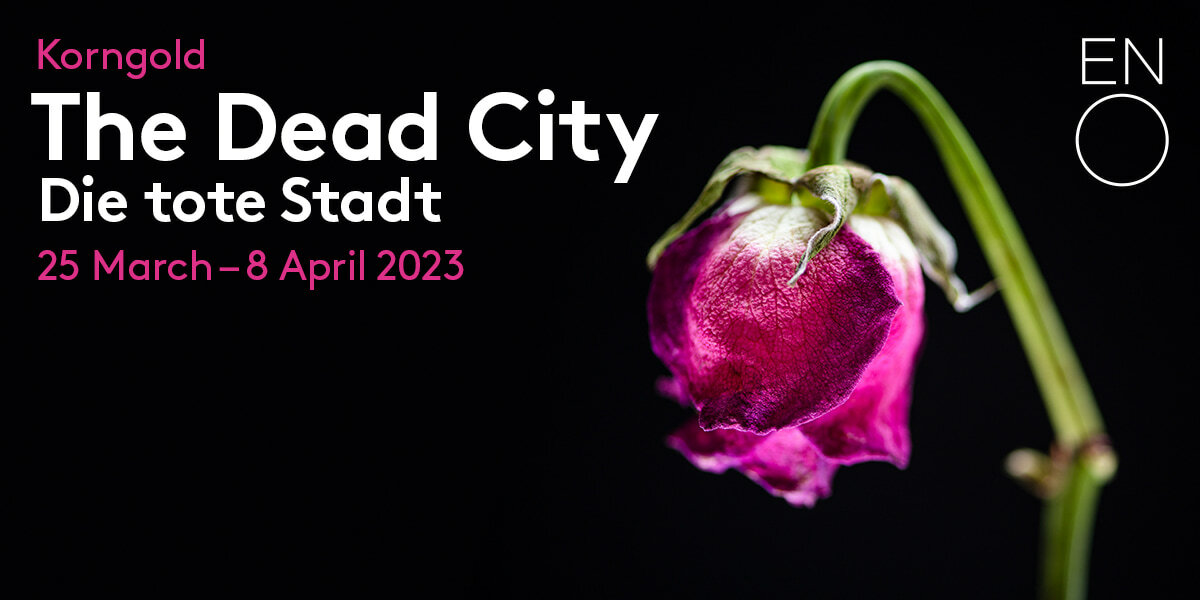 This cult classic opera comes to the London Coliseum for a limited run
Recently bereaved, Paul is haunted by visions of his deceased wife Marie. But when he meets the all-too-familiar Marietta, the lines between past and present blur, and reality itself is called into question. Moving on is impossible when presented with the implausible.
Annilese Miskimmon, ENO Artistic Director, follows her ENO directorial debut of 2022's The Handmaid's Tale with Korngold's cult classic opera Die tote Stadt.
Based on Rodenbach's Bruges-la-Morte, the lines of remembrance and obsession are closer than you'd think, in the dark recesses of The Dead City.
Rolf Romei returns to the role of Paul, alongside Allison Oakes taking the dual roles of the deceased Marie and her doppelgänger Marietta, and Sarah Connolly playing the housekeeper Brigitta. Kirill Karabits makes his return to the London Coliseum conducting Korngold's dynamic and exciting score.
Age restriction
This production is recommended for ages 11+.
Performance dates
25 March – 8 April 2023
Special notes
Sung in English. Our surtitles system displays sung words above the stage.