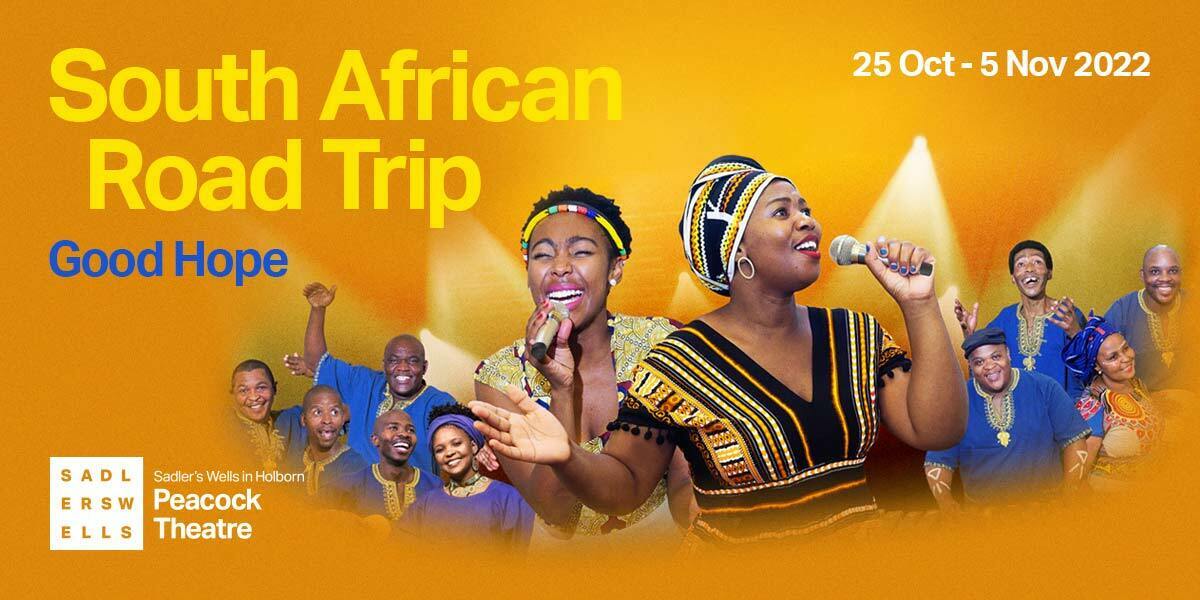 A pure, sincere South-African experience!
South African Road Trip's 'Good Hope' is a swinging and exuberant musical experience, including uplifting songs, sensitive songs, close harmony and invigorating dance and music. Presented by the accomplished men of the Khayelitsha United Mambazo Choir and four renowned female Xhosa singers, with musical accompaniment of two imposing South-African musicians.
Thanks to the dazzling costumes, a beautiful video stage set and personal narratives by the artists, the audience can immerse in a pure and sincere South-African experience.
This exuberant new edition of South African Road Trip is packed with traditional music, both cheerful and sensitive. Enjoy this vibrant authentic show!
Age restriction
Under 5s will not be admitted.
Running time
1 hour 20 minutes (no interval)
Performance dates
25 - 30 October 2022
Venue Information
Peacock Theatre
Portugal Street, Kingsway, London, WC2A 2HT
Cast Includes
Special Offer
South African Road Trip - Good Hope Ticket Offer Details
SAVE UP TO £19 ON TICKETS Valid for all performances. Book by 2 October 2022.