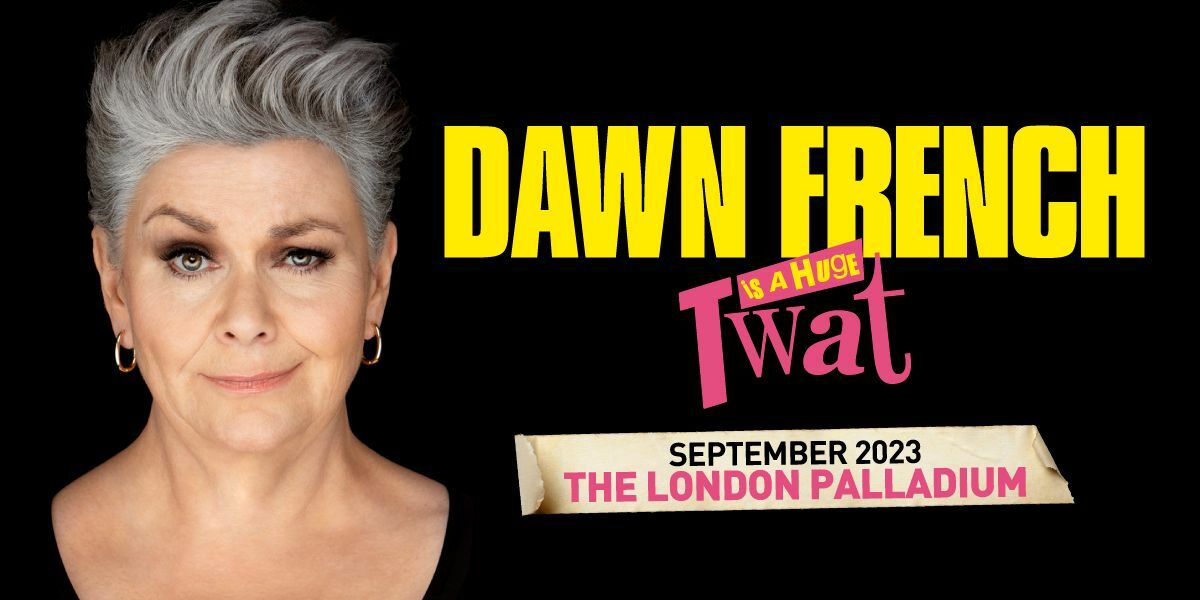 Dawn French Is A Huge Twat at London Palladium, a night of hilarious self-mortification!
Keep me updated
We'll tell you as soon as tickets go on sale:
A STATEMENT FROM DAWN "This show is so-named because unfortunately it's horribly accurate. There have been far too many times I have made stupid mistakes or misunderstood something vital or jumped the gun in a spectacular display of twattery. I thought I might tell some of these buttock-clenching embarrassing stories to give the audience a peek behind the scenes of my work life… Roll up! Book early to see the telly vicar lady be a TOTAL TWAT on stage, live in front of your very eyes. And ears."
Age restriction
To be confirmed.
Running time
To be confirmed.
Performance dates
21 September - 21 October 2023
Customer
Reviews
20 reviews
4.3